November 28, 2016
| |
by Damien Kee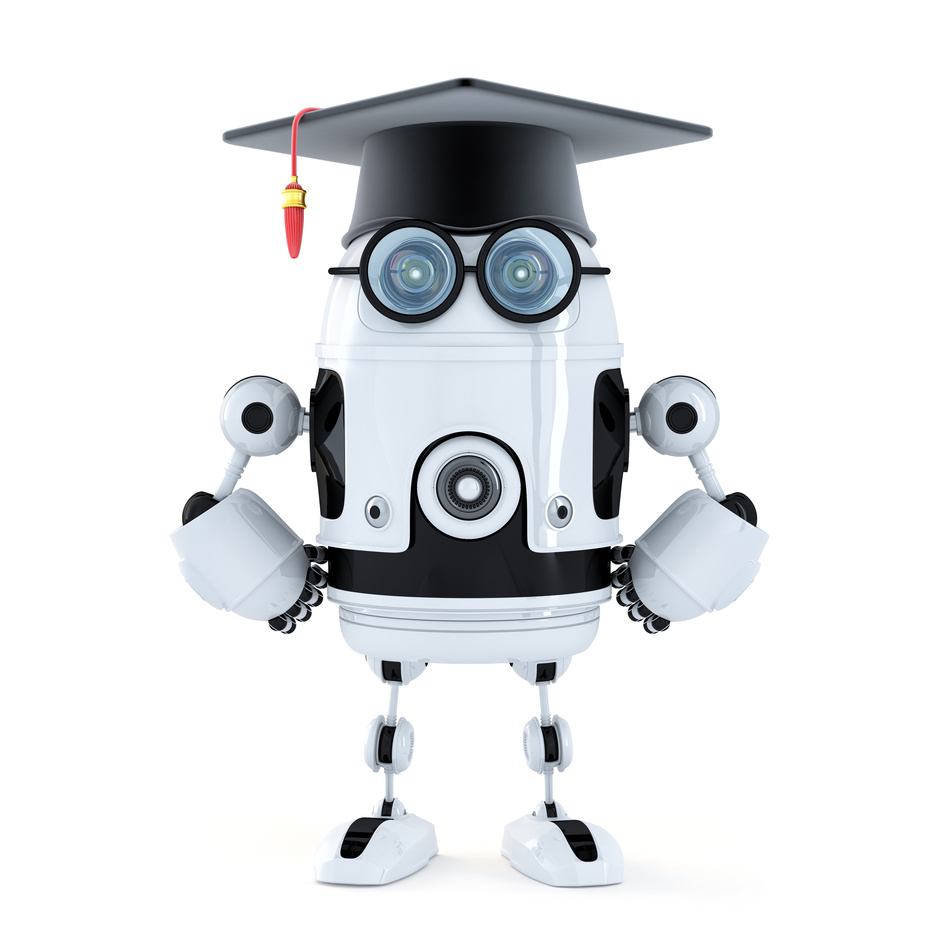 This is a bit of a long spiel, of a topic that I've been mulling over for the last few years.
I've been teaching with robots for over 15 years now and one of the most common question I get from Teachers is "Which robot platform should I get for my school?" I've used over a dozen different platforms quite extensively and at the end of the day, I truly believe that it doesn't really matter :)
In the education realm, we should never be solely focusing on 'Teaching Robotics'; instead we should be using 'Robots to Teach'. Just like any other educational tool, Robotics platforms are just a means to teach different concepts. Technology comes and goes, and in this day and age is seems to be coming and going faster every day. Teaching students a very specific tool (such as just a single specific robot platform) is fine for the moment, but unless the students understand the broader concepts behind the technology, once something newer and shinier comes along, they will be right back at the beginning, learning a new technology.
By using the platform to teach (rather than teaching the platform), we instil in our kids the ability to solve higher order problems, think more broadly and be more adaptable with the tools they have on hand. When a new technology comes along, they are more likely to understand the tool more rapidly and begin using the tool to help solve their challenges.
We use these platforms to teach programming, computational thinking, problem decomposition, mechanical engineering, branching statements, directional terminology and so on, and so on. The robot itself is just a platform that is used to teach these concepts so it doesn't really matter which one you choose. There will be a variety of factors that will guide teachers in to choosing a platform that suits their school best and they should include;
Price. If there is a robot platform that is amazing, but it costs $5000 / robot, is that a better investment than an adequate platform that is $200 / robot? For the same amount of money, a cheaper robot can engage more students.
Availability: Can you easily get them in / into Australia (or whichever country you are in)? Are spare parts or add-ons easy to source?
Age appropriate Programming Language: Graphical or Text based? Do you need a platform that can span across both to appeal to a wide range of ages?
Curriculum Resources: Are educational based activities easy to come by? While it would be awesome to have the time to use robots in class because they are fun, in reality everything we do needs to be meeting some parts of our Curriculum. Are those activities affordable/ adaptable / assessable?
Teacher support: Often the 'robotics' teacher/s at a school might be only one or two teachers, which makes it a little more difficult to bounce ideas around. Many robotics platforms have good extended Educator communities in the form of mailing lists, forums etc.
Professional Development opportunities: Are your staff comfortable in using the equipment in class. Too often I've seen cupboards of equipment sitting idle in a classroom because the teacher who originally used it has now moved on and no-one else at school knows how to use the gear. Is the equipment easy to use and it is just missing a teacher willing to take it on?
Reliability: If you are spending too much time just getting the platform up and running, then that is time that could have been time spent solving challenges.
At the end of the day, I think the best robotics platform is the one that teacher feels most comfortable using. If they are comfortable with it, then they will teach with it, just like any other tool at their disposal.
I'd really appreciate any thoughts / comments / rebuttals you may have in relation to this. I'd prefer to keep all the conversation centrally located on my facebook page (www.facebook.com/domabotics) but feel free to reply on whatever platform you have read this on.