July 21, 2015
| |
by Damien Kee
My RileyRover is my favourite build when I'm working with groups over more than just a session or two as it relatively sturdy and has a lot of great places to add attachments and modifications. However, in my shorter workshops (around 2hrs) I was looking for something just a little bit quicker to build and this is what I came up with.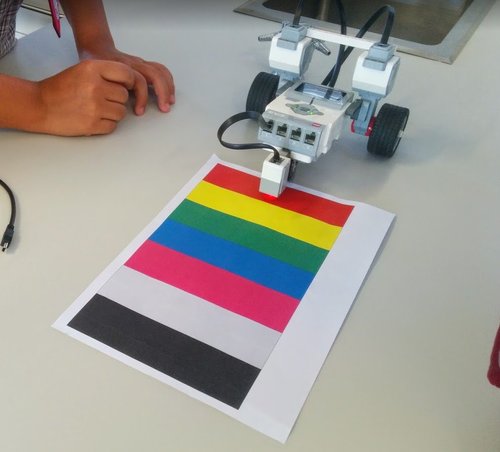 It's ugly and a little bit flimsy, but if you have all the parts already separated from the rest, a novice builder can put it together in around 5-10 minutes. This means students have a chance for some valuable building time without sacrificing too much programming time. There is a super simple Light Sensor attachment (the same design as the RileyRover) and UltraSonic Sensor arm as well.
The gripper is the simplest that I could pare it down to. It's ugly, it sags and is prone to falling apart, but it is quick and can grab paper cups and softdrink cans quite nicely :)
Feel free to use in your class and if you find it useful, please let me know about it.
>> Download the full Colour Pdf <<