May 21, 2014
|
in
VEX
| |
by Damien Kee
I was recently extremely fortunate to be a guest of VEX Robotics at their annual World Robotics Championships in Anaheim, California. It's a educational robotics competition along the lines of RoboCup Junior or the FIRST challenges, but with the VEX robots as the main platform.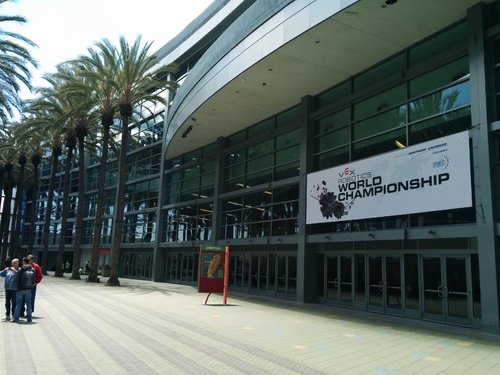 VEX have recently brought out the VEX-IQ range of robots, the little brother of their standard VEX range and were keen to see what some of the "Super Users" (The nickname given to those of us who have a lot of experience with these types of products) could show off to the competitors.
Now while there were some amazing creations there, my interest has always been Classroom applications, and while a Connect4 playing robot, or one the can solve a Rubics Cube are certainly inspirational, the vast majority of classes would ever get the opportunity to build those. I came up with an extremely quick build (around 10 minutes) that I think would be great in the classroom, allowing teachers to get to the programming aspects a lot faster.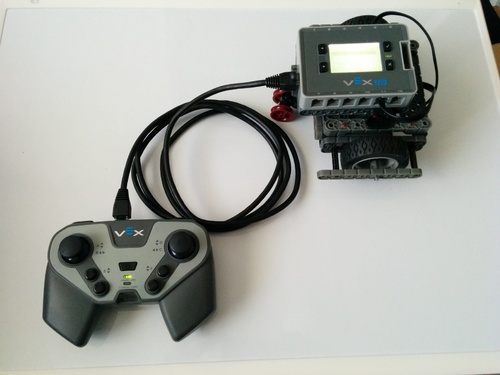 My miniVEX robot design
The VEX-IQ is a great product and I can see a lot of potential with it, especially in a classroom environment. I love the fact that it has 12 input / output ports, meaning some very fun builds are possible, without having to worry about getting all the sensors and motors connected. The price is also extremely competitive, and you could get a few of these for a similar cost to some of the other products out there. It does however need a lot more work on the software. This is readily recognised by the VEX team and it was very refreshing to see our feedback being taken on board.
You can find more specs and information about the VEX-IQ here - http://www.vexrobotics.com/vexiq/
At the booth I had all the parts as well as the instructions for the robot, and was challenging kids (and parents / mentors) to build as fast as possible and then race around a figure-8 course. We recorded the times and the thing that made me the happiest, were the people that were coming back time and time again to better their score. Over the course of a day and a half we had a few dozen people have a go at the challenge. In the end my record got bumped by an extremely keen and persistent young many, eventually doing the whole build and race around the markers in a little over 3 minutes.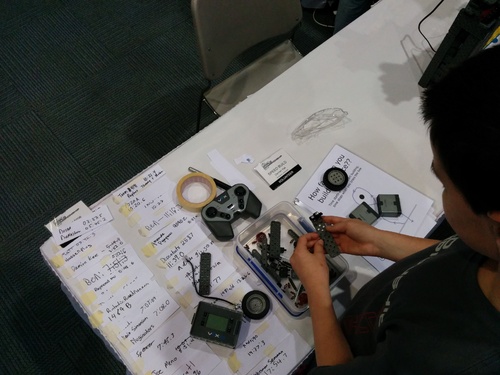 Matt on his 8th go to beat my record, and he did it!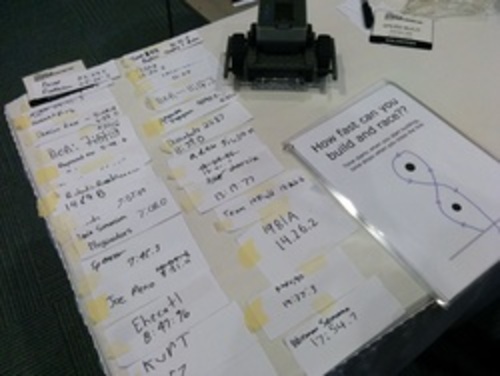 The 'Leaderboard' at the end of the day.
Some of the creations from the other Super Users
Somehow I managed to miss getting photos of Steve H's Connect4 robot and Danny's Rubics Cube solver!