January 9, 2013
|
in
NXT Resources
| |
by Damien Kee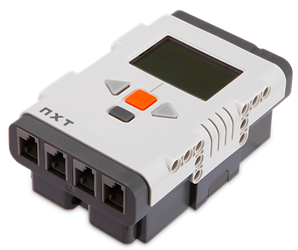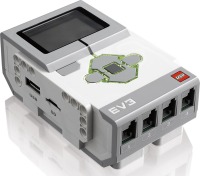 With the release of the new EV3 Mindstorms system (more info), I've had a few emails from teachers asking me what they should do; Stick with the NXT or go with the EV3? I've been very lucky to have had the EV3 for a few months to check it out and my answer is - 'it depends'
I'm going to preface all of this by pointing out that I have seen some AMAZING teaching being done all all types of robotics kits. It is far more important what you do, rather than what you do it with. I still see teacher effectively teaching and engaging kids with the RCX units. The new EV3 units in no way make the NXT (or RCX) obsolete.
"Children learn best when they are actively engaged in constructing something that has a personal meaning to them – be it a poem, a robot, a sandcastle, or a computer program." — Seymour Papert
Just quickly, the differences. Hardware wise, there is a new intelligent brick (the EV3 unit) and new sensors (Gyro). There are a different arrangement of LEGO parts but as with all LEGO, it all fits together so NXT beams and pins will fit the EV3 beams and pins. In my opinion, the EV3 is more 'evolutionary' rather than 'revolutionary'. We lose the Sound sensor, which in my opinion was the best sensor of all in a classroom.
Software wise, the new software is very nice. All the parameters for each block are visible on the block itself (no configuration panels anymore). This great as it means you can do a 'print screen' and see all the parameters of each block at once. You can zoom in and out which is handy and the inbuilt documentation tool is fantastic. Datalogging has received a boost, with a return to the old RoboLab idea of additionally processing the data rather than just viewing it. There are a bunch of other bells and whistles and they have taken on a lot of feedback to make some of the niggly things in NXT a bit easier to do (ie, multiple switch cases). The new software is backwards compatible with the NXT (although the EV3 brick is not compatible with the NXT-G software)
A few extra points of note
Once again there will be a Retail (Home) version as well as an Education version. As with the NXT I am predicting this will cause a huge amount of confusion. The Edu version will come with the rechargable battery, something that is invaluable in a classroom situation.
I have heard unofficially that NXT's will continue to be supported until 2015. What 'supported' means exactly I'm not too sure, hopefully it means you can continue to buy sets and spare parts although I'm sure they will become increasingly difficult to find as time wears on.
The EV3 will not be available for purchase until the second half of 2013. This means at best July / August and at worst you may not actually have them in your hands until late in the year.
The price is a little more expensive. A single set is currently slated at US$339 (vs the current US$295 for the NXT) Multiple kits will get you a slight discount.
There is Curriculum available and is touted as being 40+ hours and linking with curriculum standards. I'm not sure if this will be an additional purchase or which countries curriculum it is referring to (I am assuming US)
So where does that leave teachers / educators / schools? I think that will depend on what your current situation is. New to robotics or have existing NXTs (or even RCXs!)
No current robotics investment:
For those schools with no robotics at all and are looking to jump in, if you can hang on until the end of the year, then I highly recommend getting the EV3. It is a fantastic product and will stand you in good stead for many years to come. The RCX was around for around 8 years before the NXT came along and the NXT has been out for a similar amount of time.
Have had your NXT kits for a number of years and staff / students are comfortable with them:
Again I would recommend the EV3 when you budget rolls arounf to getting more robots. The concepts are the same and your students and staff should transition easily to the new setup (students usually quicker than the staff!). You can switch over to the new software and still program all your original NXTs. If you've had NXTs for a while you probably find that you have a few teachers that are keen to push the boundaries and try something new.
Just started out with NXTs in the last year or so:
This is probably the trickiest situation to be in. It's a hard call, but I would suggest you stay with the NXTs. Try and stock up on a few in case they become rare in the coming year. You'll want to consolidate your program an trying to run 2 systems at the same time will confuse novice teachers. It is far better to have a confident teacher on older hardware, than a clueless teacher on the latest technology. The NXTs will easily last you another 4-5 years and in that time you can then look to do a swap over.
Don't get sucked into what I often hear called the 'shiny shiny' effect. Technology is only as good as the person using it, and just because you have something fancy, doesn't mean your students are going to learn any better by just having it.
I said it earlier and will say it again - The new EV3 units do not in any way make the NXTs obsolete. Take the time to evaluate what you are doing, and make a decision on what you are trying to achieve, and then decide the best way to implement that.
If anyone ever has any questions, please don't hesitate to contact me.
**these views are completely mine, and are in no way connected to the LEGO group**
***UPDATE 17/1/13***
A few teachers have chimed in with some really good advice. One option I didn't think about was keeping the NXT hardware and purchasing the software. This keeps all the kids in the same development environment and when the time / budget does arrive to purchase EV3, you don't have to worry about 2 programming languages.
The physical building technique stays the same between NXT and EV3 (pins and beams as opposed to the RCX studs and plates) so there is less of a learning curve to transfer in this respect.
Additionally, there will be some schools doing a wholesale upgrade to EV3 so will have plenty of second hand NXT's on offer
The other major point was that there is already a huge amount of teacher resources / books / support already in existance for the NXT. No doubt the curriculum put out by LEGO Education will be good and authors will be quick to release their own material, but these things do take time.
(thanks to Craig, Martijn, Paul, Gina and Ian for their feedback)