January 16, 2012
|
in
Robot Projects
| |
by Damien Kee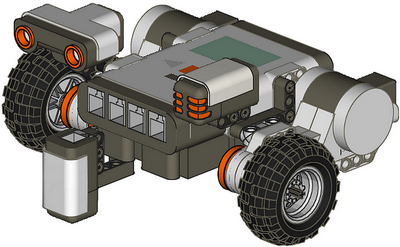 In around 2007, I put together a simple robot design that I could use with my classroom teaching. It was quick to build, required very few parts which enabled us to get on to the programming more quickly. Now I'm a firm believer in giving kids the time to 'play' and explore mechanisms and structural consruction, but unfortunately in the sessions I run, time is not something we have much spare.
If you give a kid a box of LEGO and tell them to build a robot, you could come back in 3 weeks and they would still be tinkering with just the build.
I put the plans up online for anyone to use, and then I started getting some emails from far-flung places around the world. Teachers had been using my design and saying thanks for making it available. It's those kinds of emails that make your day.
So over these last few weeks, I need a project to keep me from doing 'real' work and decided to put together a map of where the DomaBot is being used. Google Maps has made it increadibly easy to both pin a location and embed the whole map on my site. I'm hoping people will also send me photos of their DomaBots in actions, to attach to their pinned location.
Within 2 weeks of putting the call out, I had received 24 organisations (schools, universities, even NASA!) spread across 7 countries. I love what I do!
Have you used my design? Please let me know about it.

View DomaBots around the world in a larger map